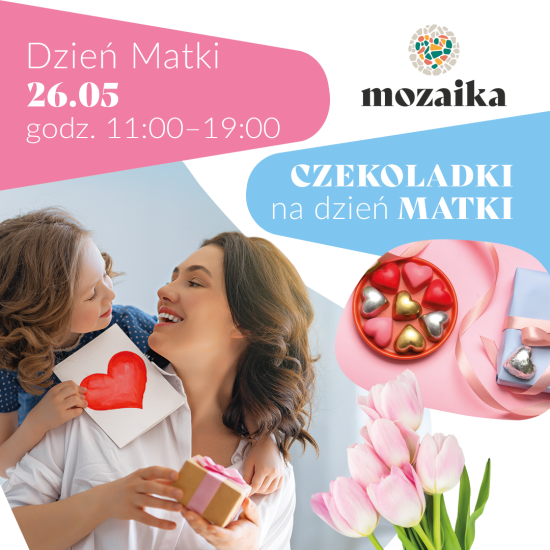 Mamy to wyjątkowe osoby. Są z nami od pierwszych chwil życia, troszcząc się o nas, wspierając, ucząc i dając nam wszystko to, co najlepsze.
W piątek, 26 maja, to my okażmy naszym mamom zainteresowanie i uczcijmy Dzień Matki na słodko z Mozaiką!
26.05, przy okazji zakupów w Mozaice, zapraszamy wszystkie mamy na słodką niespodziankę! W godz. 11:00-19:00 będziemy częstować Was pysznymi czekoladkami.
Zapraszamy do MOZAIKI i życzymy słodkiego Dnia Mamy!